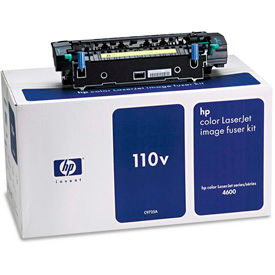 HP Laser Printer Accessories & Replacement Parts
HP CE247A Fuser Kit, 220V

Ensure your HP printer continues to provide you with optimum print quality with periodic replacement of supplies. HP maintenance kits help ensure your HP printer is always available, helping your printer maximize your business efficiency. HP maintenance kits include user replaceable parts that work with your HP printer to prompt you when they require maintenance. HP maintenance kits include supplies are built to last. Device Types: Multifunction Laser Printer.