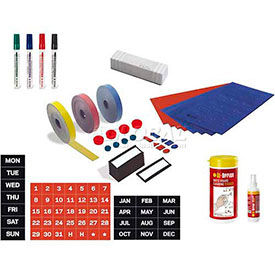 Planning & Charting Tools
Planning, Charting and Collaboration Tools Provide the Ability to Track Work Flow.

Planning & Charting Tools take a blank slate, like a dry erase board, and create your own template with these accessories. Assortment includes chart tape, data cards, magnets for days/months/numbers, and planning kit. Available in several colors. Dimensions vary per accessory.