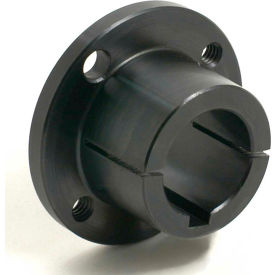 Tritan Quick Detach, H & J Series
Tritan H And J Series Quick Detach Bushings Are Used In Power Transmission Applications To Mount Pulleys, Sheaves Or Sprockets To Motor Drive Shafts.

Quick Detach Bushings are engineered using tough steel for long lasting durability. Bushings are keyed to the shaft to prevent rotation during vibration. Outside of bushing is split through the flange and taper to provide strong clamping on the motor shaft. Quick detach bushings are designed for easy installation and removal during motor repair and maintenance. H and J Series bushings with a wide variety of bore sizes and key ways to fit motor shafts. Dimensions vary by model.