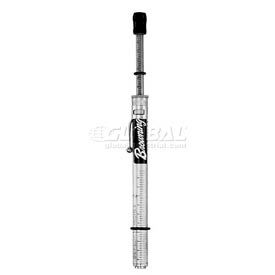 V-Belt Tension Checker
V-Belt Tension Checker Helps Indicate Tension On All V-Belt Drives.

Belt tension checker indicates tension on V-belt drives including 3L, 4L, 5L, A, B, C, D, 3V, 5V and 8V. Compact, spring-loaded design. Easy-to-operate; instructions included. Adjustable for 10 to 170 belt span and up to 35 lb. tension.