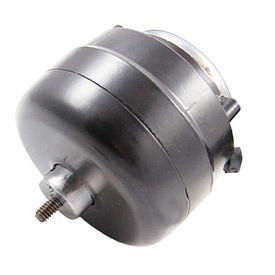 ECM Unit Bearing Fan Motors
These Solid State Motors Provide Easy Direct Drop-In Replacement For Motors Of Similar Output.

Ultimate commutated technology uses a unit bearing construction for long life. Performance tested to withstand heavy use. Peak efficiency in excess of 80% means lower operating temperature and extended motor life. Motors offer a constant 1550 RPM operating speed on 50 or 60 Hz. 6-12 Watt Motor include LYALL plug and water shield to protect motor during coil cleaning. 35 50 Watt Motors are UL listed and electronically protected.