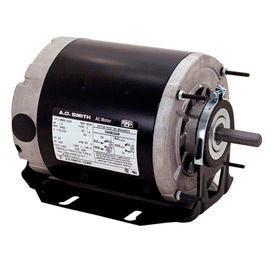 Split Ph Resilient Base Motors
Split Ph Resilient Base Motors Accommodate Blowers, Boat Motors, and Other Applications In Need of Transmissions.

Split Ph Resilient Base Motors are ideal for continuous duty and heavy use. Provides a 40°C temperature rise. Single phase motors offer reversible rotation. Automatic overload protection helps prevent overheating. Motor units provide up to 1800 RPM at 60 Hz. and feature resilient base mounting for installation. Each unit features an open enclosure with sleeve bearing type motors and 115/230 Voltage. Available in Ball bearing motor types. Additional specifications vary per model.