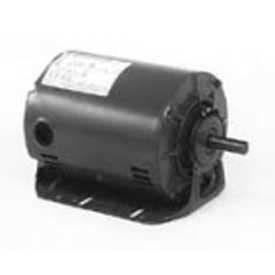 Marathon 6 In. Dia., 56 Frame Motors
Marathon Motors HVAC Motors, 56 Frame Are Used For Heating, Ventilation And Air Conditioning Applications.

Marathon Motors HVAC Motors, 56 Frame are solidly manufactured for long lasting durability and dependability. Continuous duty motors have Drip-Proof enclosures and sturdy ball bearing construction to accommodate varying belt loads and tension. Dynamically balanced rotors for reduced vibration and quiet operation. Wide selection of 208/230-460V, 115/230V, 200-230V, 115V, 230V, 460V and 575V units are available in 1/3 to 5 constant or split horsepower, 850 to 3600 constant or variable RPMs and 56 Frame Resilient Base mountings.