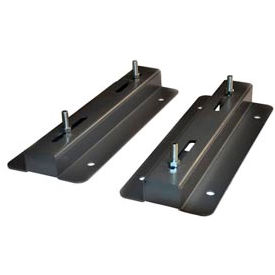 Adjustable Motor Rails
Adjustable Motor Rails Are Used For Mounting IEC And NEMA Motors And Gear Boxes For Industrial Purposes.

Adjustable motor rails are made of fabricated steel for long-lasting durability. They can be adjusted for belt tension for high efficiency use. Rails also feature push-pull adjustmentGray. They are made for various NEMA frames between 56 and 445. Dimensions vary per model.