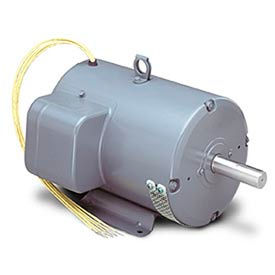 Leeson Crop Dryer Motors
Crop Dyer Motors Are Used For Various Farm-Related Applications.

Crop Dyer Motors are solidly manufactured for long lasting durability and dependability. Wide selection of Leeson® and Marathon® brand motors designed for various farm-related applications. Designs include motors suitable for aeration fans, auger drives, grain stirring, metering pumps, instant reversing, irrigation tower drives and crop driers. Single and 3 Phase units with 3450 and 3600 RPMs are available with 3 and 10 horsepower and 3-5, 5-7, 5-7.5, 10-15, 7.5-10 and 7-9 variable horsepower for various rigid frame and voltage designations.