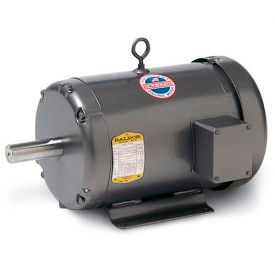 Baldor Metric Motors
Baldor-Reliance® 3 Phase Metric Motors Are used For Pumps, Compressors, Fans, Conveyors And Other General Purpose 3 Phase Power Applications.

Baldor® 3 Phase Metric Motors are solidly manufactured for long lasting durability and dependability. Conduit box mounted on top with F-2 lead exit. Includes terminal blocks. IEC-Standard. CE approved. Available in various 54 to 85 horsepower units delivering 1425 to 3450 RPMs. Frame designations are D90L, D80, D71, D63, D180M, D160M, D160L, D132S, D132M, D112M and D100L.