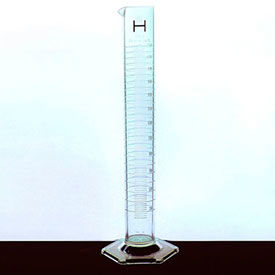 Plastic Graduated Cylinders
Plastic Graduated Cylinders Allow Accurate Liquid Measurement for Applications Including Medical, Laboratory, Educational, and More.

Plastic graduated cylinders are made of PMP and PP for durability and corrosion resistance. Cylinders are autoclavable and provide optimal chemical resistance. Non-wetting design prevents a concave meniscus allowing raised-numeral visibility. Wide octagonal base prevents tipping and rolling for spill prevention. Flared top rim and large spout offers even pouring for user convenience. Capacities range from 10 to 2000ml. Package quantities range from 1 to 30. Dimensions vary per model.