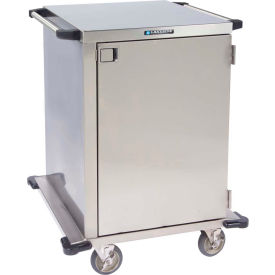 Stainless Steel Medical Case Carts
Stainless Steel Case Carts Are For Use In Hospitals, Private Medical Practices, Nursing Homes, School Infirmaries, Clinics, Operating Rooms And More.

Stainless Steel Case Carts have a stainless steel construction for long lasting durability and strength. Designed for storing, organizing and transporting medical supplies and instruments. Casters (wheels) provide easy mobility and smooth rolling for confident use. Locking latch ensures added security and corrosion resistant construction minimizes wear. Choose from many types of Carts to fit the job at hand. Available with different shelf and door styles for increased versatility. Dimensions and colors vary per model.