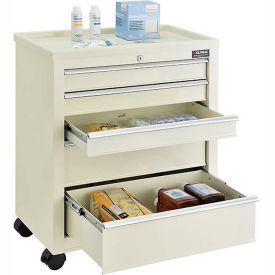 Bedside Medical Carts
Bedside Medical Carts Allow Easy Access to Medical Supplies in Hospitals, Nursing Homes, School Infirmaries and more.

Bedside Medical Carts provide safe and convenient storage for medical tools and substances. Carts are made of high density polyethylene, ABS, PETG and steel to provide long lasting durability. Carts are available in a variety of sizes and configurations. Shelf quantities are 1, 2 and 6 Side-Mounted. Drawer quantities are 3, 4, 5 and 6. Available in 14 color finishes. Dimensions vary.