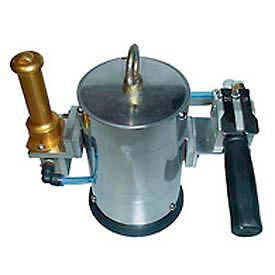 Hoist Lifting Attachment
Hoist Lifting Attachments Expand Abilities.

Hoist Lifting Attachments expand capabilities for connecting lifting applications. Select models are intended to function with compatible Hoist and Air Balance Jib Lifters Pneumatic vacuum lifter is designed to lift products with smooth, flat and non-porous surfaces. Features push-button operation to operate vacuum for grab and release of load. Positioning of product is provided by a Hoist or Air Balance Jib Lifter (sold separately). Weight capacity and additional specifications vary per model.