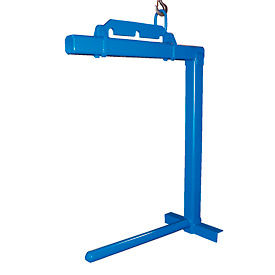 Hoist Mount Coil Lifter
Hoist Mounted Coil Lifter Features Adjustable Balance Points To Accommodate Different Sized Coils.

Coil lifter accepts coils up to 90 in diameter and up to 1,500 lbs. Made of durable steel with a blue painted finish. Top adjustable bail allows operator to insure level transportation of load. This coil lifter is compact for easy storage. Note: Lifting ring and hoist not included.