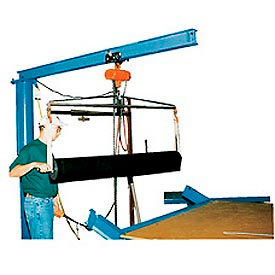 Floor Mount Jib Cranes
These Floor Mounted Fixed Height Jib Cranes Adapt To Various Applications.

Jib crane allows 360 degree rotation for workers to completely utilize their workstation. Floor jib cranes are made of solid steel for strength that lasts. Overall I-beam length is 80" with a usable length of 70". I-beam floor clearance is 99-1/2"H.