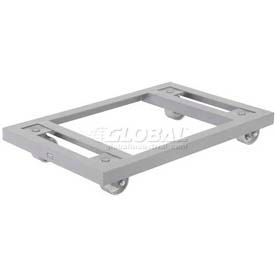 Open Steel Deck Dollies
Open Steel Deck Dollies Provide Ergonomic Transport for Applications Including Distribution, Commercial, Industrial, and more.

Open Steel Deck Dollies are made of steel for strength and dependability. Dollies accommodate heavy duty machinery, bulk cases, cartons, and more. Open deck design ensures convenient loading and unloading. Four swivel casters allow mobility, maneuverability, and surface protection. Available types include Hard Rubber, Phenolic, Rubber, Semi-Steel, Soft Rubber, and Steel. Weight capacities range from 200 to 2000 lbs. Dimensions vary per model.