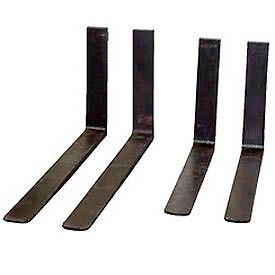 Forged Steel Forklift Forks
Change the Current Fork Length or Replace Old Forklift Forks with Forged Steel Forks.

Forklift Forks are made of forged steel with a black finish for strength that lasts. Forks are 4"W each. Designed for Class II carriage mounting. Steel forks meet ITA standards. Sold in pairs.