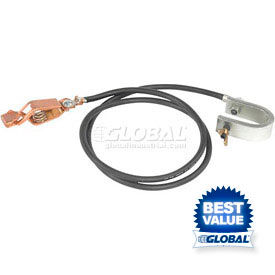 Drum Ground & Bond Wires
Drum Ground and Bond Wires Provide Secure Storage of Drum Containers.

Drum ground and bonding wires securely fasten and ground steel drums and containers. Heavy duty Flexible or Insulated Wire construction provides lasting durability and dependability. Available Clamp/Clip types include Alligator Clips, C-Clamps, Hand Clamps. and more at each end. Lengths are 3 or 10 ft. Additional specifications vary per model.