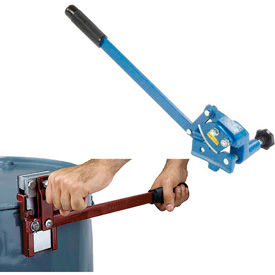 Manual Drum Deheaders
Manual Drum Deheaders Cut the Tops Off 30 or 55 gallon Drums Leaving a Safe Untorn Edge.

Manual Drum Deheaders are solidly made from aluminum and bronze alloy or steel for long lasting durability. Hardened steel blade provides uniform cutting. Long handle gives leverage needed for piercing and cutting through Closed Head Steel Drums. Non-sparking Deheaders are available to open Drums containing flammable liquids. Replacement blades and wheels listed for exact fit and quick installation. Specifications vary per model.