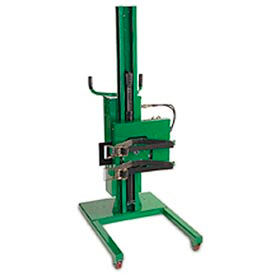 Valley Craft® Roto-Lift™
Valley Craft® Roto-Lift™ allows convenient Drum Transport for Applications including Industrial, Storage, Distribution, and more.

Valley Craft® Roto-Lift™ is made of steel for dependability. Units accommodate straddle-type portable lift applications for warehouses, plants, factories, and more. Technology centers load between wheels for content safety and stability. 360° lift and rotation functionality available. Lift speed is 17 FPM. Weight capacity is 800 lbs. Dimensions vary per model.