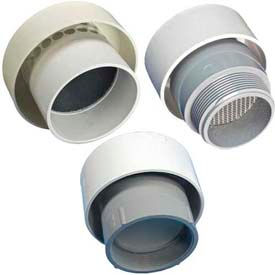 Gizmo Engineering Drum Vent Caps
Gizmo Engineering Drum Vent Caps Allows Drum Breathability While Ensuring Containment of Tanks and Drums in Commercial, Industrial or Residential Fuel Storage Applications.

These Vent Caps are made of corrosion resistant polyvinyl chloride construction for long lasting durability and dependability. Vents keep out debris, insects, seeds and rain while allowing proper Drum ventilation. Various Male Thread, Female Thread or Slip Mount type caps are available in 1 to 4 inch sizes.