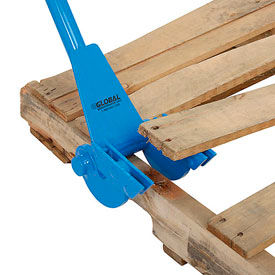 Pallet Buster & Skid Breaker
Pallet Busters and Skid Breakers Accommodate Pallet Board Planks In Need of Removal.

Pallet Buster gets rid of broken or unsightly wooden pallets quickly and safely. Lightweight and easy to use Pallet & Skid Breaker is made of durable steel and feature a comfortable grip handle. Unique dual prying-action head pulls out nails with ease. The Pallet Buster can also break down Wood Decks or remove Dock Boards and Plates.