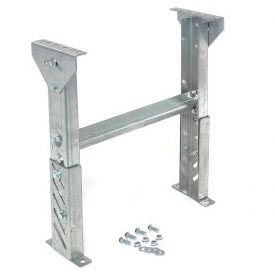 Permanent Conveyor Leg Supports for Omni Metalcraft Conveyors
Permanent Conveyor Leg Supports For Omni Metalcraft Conveyors Are Suitable For Omni Metalcraft Roller or Skate Wheel Conveyors.

Permanent conveyor leg supports for omni metalcraft conveyors are engineered with heavy duty channel construction to offers stable conveyor support. Height adjustable table legs and pivot plate mounts for greater flexibility. Conveyor Stands allow for floor anchoring for stability.