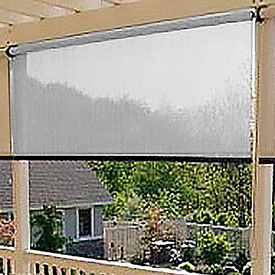 Awntech Heavy Duty Solar Shades
Awntech Heavy Duty Solar Shades Blocks Up To 90 Percent Of Heat And Glare From Morning Or Afternoon Sun.

Heavy Duty Solar Shades are made from acrylic mesh screen to significantly reduce glare without darkening room's interior. Durable material prevents damaging sunlight from harming drapes, furniture and floors. Aluminum frame provides structural integrity when raising or lowering the shade. Shade colors are Gray, Off White or Tan. Widths available from 31 inches to 192 inches.