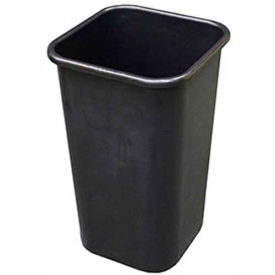 Techstar Hole-In-One Waste/Recycling Containers
Hole In One Waste/Recycling Container Provides Storage Versatility For Applications Including Maintenance, Corporate, Commercial And More.

Hole in one waste/recycling container is made of polyethylene for long lasting durability and corrosion resistance. Containers store metal, glass, paper, waste and more. Unit design accommodates small areas for consolidating space and storage convenience. Gallon capacity is 25. Dimensions are 17"L x 17"W x 31"H.