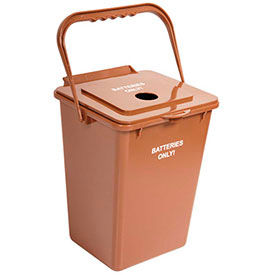 Busch Systems Collect All Bins
Busch Systems Collect All Bins Allow Convenient Waste Storage and Disposal for Offices, Commercial Properties, Sanitation, and more.

These bins protect and separate disposed items with potentially leaking chemicals. Small and restrictive opening minimizes stream contamination such as battery discharge. Compact design accommodates small spaces ideal for recycle stations. Select bins are lightweight and include an ergonomic handle for easy lifting and carrying. Specifications vary per model.