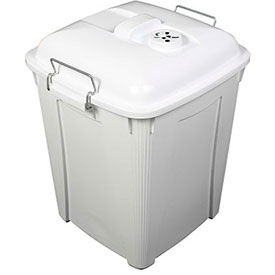 Busch Systems Diaper Pail
Busch Systems Diaper Pails Offer Safe Disposal Solutions For Single Use Garments in Nurseries, Wards, and more.

Busch systems diaper pails collect and contain potent waste. Top lid seals tight to base for minimized odor spread. Compact design accommodates small spaces and is also ideal for counter top placement. Select bins are lightweight and include handles for easy lifting. Specifications vary per model.