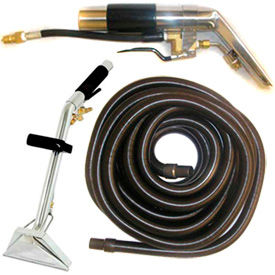 Carpet Extractor Tools, Hoses & Accessories
Carpet Extractor Tools, Replacement Hoses, Carpet Magnets & Accessories Are Available For Any Floor Care Cleaning Application.

Replace old, worn out or broken parts and accessories. Easy to replace and remove for low maintenance. Choose between a variety of replacement hose sizes and constructions for any job. Crevice tools, wand heads and detailers help get into tight spaces for easier cleaning. Carpet magnets help pick up metal objects before they get swept up into the vacuum cleaner. Helps protect vacuums and minimizes damage caused by unwanted metallic pick-up.