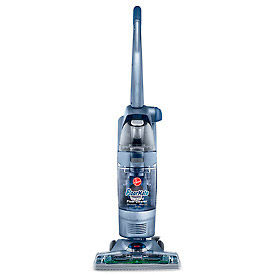 Hoover® FloorMate Widepath with SpinScrub
Vacuum, Wash And Dry Your Hard Floors With One Easy Bagless Vacuum Cleaner.

Hoover FloorMates feature patented SpinScrub brushes to get your floors clean. Use Hoover hard floor cleaners on all types of hard surfaces including hardwood, tile, linoleum and concrete. Features 1 quart capacity solution tank and recovery tank. Removable nozzles and brushes for easy cleaning and maintenance. Widepath Vacuums include 6 amp motor, 13"W cleaning path, grout brush block and 8 oz. grout cleaner. 27'L power cord. Includes bonus pack of FloorMate floor to floor wipes. 1 Year Limited Warranty.