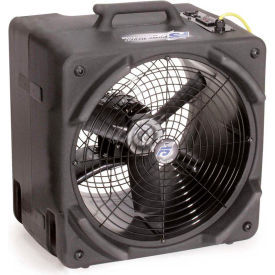 Powr-Flite® Floor Dryers
Floor Dryers Help Dry Any Wet Surface From Floors And Walls To Drapes And Upholstery.
Floor Dryers help with flood recovery by providing efficient drying power. 2- or 3-speed motor is controlled by a rotary switch for easy operation. The molded high density polyethylene housing of these air blowers allows 3-5 operating positions for peak performance. Floor dryers can stack to save storage space and to increase drying power. Air dryers feature built-in thermal overload protection. Molded, easy-carry handle for portability. 20'L power cord.
Floor Dryers with Handle
include a telescoping handle and wheels for easy mobility, even when stacked. 1 Year Limited Warranty.
Click here to see full selections of our
Floor Care Machines.