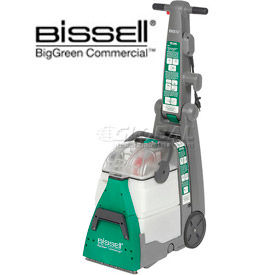 Bissell® Deep Cleaners
Bissell® Deep Cleaners Are Used For Carpet Applications.

Bissell® Deep Cleaners easily get out the embedded dirt, stains and odors that vacuums can't reach. Cleaners are used on stairs, upholstery, auto interiors, and other hard-to-reach areas. Cleaning paths range from 3" to 12" wide. Tank capacities from 1/4 to 2 gallon.

Big Green Deep Cleaning Formula acts as a stain-protector, odor neutralizer and de-foamer. The earth-friendly formula contains no dye and is phosphate-free, and is made with biodegradable detergents.