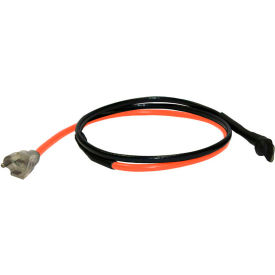 Heating Cables for Pipes
Heating Cables For Pipes Provide Safe and Effective Freeze Protection For Applications Including Residential, Commercial, Industrial, and more.

These cables are designed to install on metal and plastic water pipes to prevent freezing and ensure even water flow. The integrated, energy efficient thermostat automatically regulates the temperature to prevent frozen pipes and possible damage. Available types include Assembly Required and Pre-Assembled. Styles are Constant Wattage and Self Regulating. Plug types are 3-Prong Grounded and Hardwired. Available volts are 120 and 240. Lengths range from 3' to 250'.