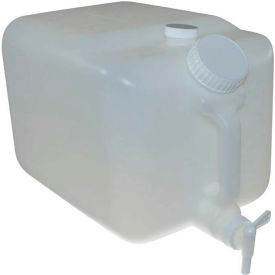 Dispensing Containers & Pumps
Dispensing Containers, Pumps And Accessories Are Used For The Safe And Efficient Use Of Commercial And Industrial Cleaning Products.

Dispensing Containers, Pumps And Accessories are made of heavy duty plastic, polypropylene or steel wire for long lasting durability. Package quantities are 1, 6, 12 or 24. Available in a variety of styles. Plastic Pumps offer a calibrated plunger for optimal performance. Fits 1-gallon or 5-gallon pails for ease of use. Faucet Containers are available in 1/2-gallon increments. Made of polypropylene. 100 percent latex-free for added safety. FDA compliant. Stack Racks are used for concentrates or ready-to-use chemicals. Made of plastic or chrome-plated steel wire. Shelves accommodate 5-gallon and 2-1/2-gallon containers. Chemical-resistant for added protection. Replacement parts available. Wall Brackets are made epoxy-coated or silver powdered-coated wire for added strength and support. Used for holding gallon containers.