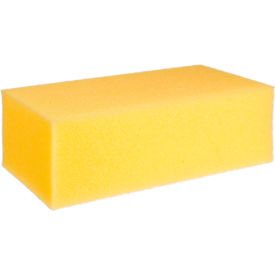 Standard Sponges
Standard Sponges Allow Convenient Cleaning and Maintenance for Multiple Environments Including Residential, Automotive, and more.
Standard Sponges
are a mainstay in facility maintenance because of their versatility, economy and superior absorbency.
Constructed of durable natural cellulose or synthetic materials.
Pores trap dust, dirt and residue, and hold dish detergent during dishwashing applications.
Can be used on virtually any surface, without scratching or dullling.