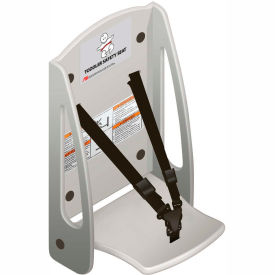 ASI® Plastic Toddler Safety Seat
Toddler Safety Seat Allows Parents To Take A Toddler Into The Stall With Them.

This solid plastic seat, mounted on the inside of the toilet partition, either on the door or panel. Complies with 2010 ADA Accessibility Standards. Support a static load of 50 lbs.