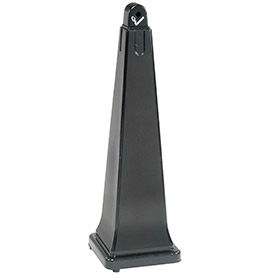 Rubbermaid® Groundskeeper Smokers Receptacles
GroundsKeeper™ Smokers Receptacles Accommodate Outdoor Settings In Need of Smoking Depositories.

Rubbermaid® groundskeeper smokers receptacles feature weatherproof solution to unsightly odors and waste, this receptacle's inner container is made of galvanized steel and designed to hold large volume for minimal maintenance. Unit outer body is molded plastic to resist rust. Restricted upper opening keeps out rain and airflow to fight odors and extinguish butts. FM approved and UV resistant. Colors and dimensions vary per model.