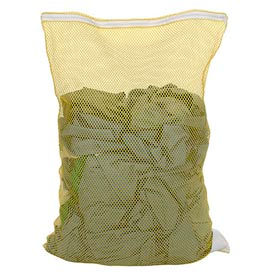 Mesh Bags With Zipper Closure
Mesh Laundry Bags Feature Zipper Closure To Ensure Laundry Stays Packed In Its Bag For Convenient And Sanitary Handling.

Mesh laundry bags are designed for washing clothing and linens without removing articles from the bag. Helps sort personal items. The nylon zipper closure ensures all items stay enclosed and accounted for. Bags are made from durable polyester leno-weave wide mesh. Choose from Medium or Heavy weights. Available in a variety of sizes. Sold in case quantities of one dozen.