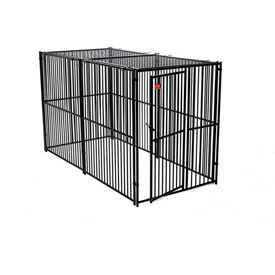 Lucky Dog Modular Dog Kennels
Lucky Dog®, Euro modular panel system surpasses all other kennel containment options in the retail market.

These attractive, powder coat finished panels are build for both durability and looks. This modular panel system allows you to customize your layout to suit your pet's needs for comfort and space. Color is Black.