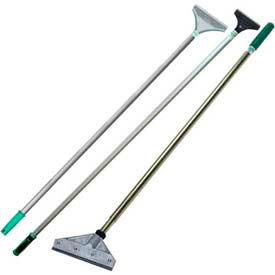 Floor & Window Scrapers
Floor and Window Scrapers remove stubborn dirt & debris from floors and windows.

Floor and Window Scrapers feature sharp blades to extract unwanted residue and other unwanted adhesive layers.
Light duty scrapers remove stuck-on gum, adhesives, wax and light to moderate gunk.
Heavy duty scrapers remove carpet, strong adhesive tape and heavy, baked on gunk.
Replaceable razor-sharp steel blades ensure effective scraping when you need it.