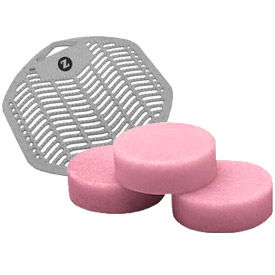 Toilet & Urinal Odor Control
Toilet and Urinal Odor Control Provides Commercial, Industrial or Institutional Restroom Odor Elimination and Sanitation.

Toilet and Urinal Odor Controls are made for long lasting effectiveness. Various formula types include Liquids, Cartridges, Gels, and other options are offered in a variety of scents including Apple, Berry, Cinnamon, Bubblegum, Lavender, Mint, and more. Mount types, scents, and package quantities vary by model.