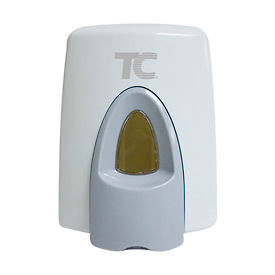 Toilet Seat Cleaners
Toilet Seat Cleaners Preserve Washroom Handles, Seats, and more.

Toilet seat cleaners minimize risk of cross-contamination in washrooms. Antimicrobial push bar reduces bacteria build up. Alcohol-based solution eliminates unkempt seat covers. Dispensers are wall mountable. Solution refills are scented and evaporate quickly. Select models sold in package quantities. Capacity range is 300 – 500 ml. Additional specifications vary per model.