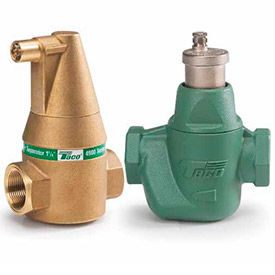 Taco® VorTech® & 4900 Series Air Separators
Taco® VorTech® and 4900 Series Air Separators Accommodate Air Vents and Similar Compatible Systems In Need of Quick Air Removal.

Taco® VorTech® and 4900 series air separators eliminate damaging effects and irritating noise caused by unwanted system air. Rugged brass metal construction and protective vent plate offers lasting durability. Additional specifications vary per model.