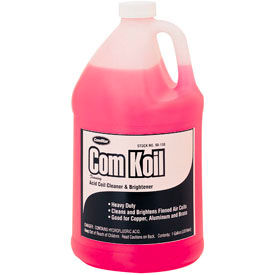 Coil Cleaners and Accessories
Coil Cleaners and Accessories Dissolve Grease, Dirt, and Grime for Industrial, Commercial and Other Related HVAC Equipment.

These cleaners and accessories are made of high quality ingredients for maintenance efficiency. Cleaners remove coil building contaminants for reduced system strain, enhanced temperature control, and unit longevity. Routine coil maintenance improves air quality, reduces energy use, and increases cost efficiency. Package quantities are 1, 4, and 12. Dimensions vary per model.