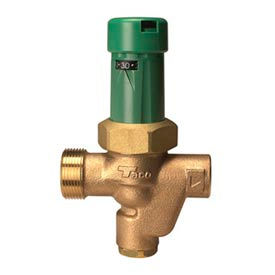 Taco® Boiler Feed Valves
Taco® Boiler Feed Valves Automatically Feed Water To A System Whenever Pressure In The System Drops Below The Pressure Setting Of The Valve.

Valves are adjustable from 10 to 25 psi. Built-in check prevents emptying of the system if incoming pressure fails and the fast fill lever is lockable. Dual Control Valves combine the boiler feed with an in-line pressure relief valve.