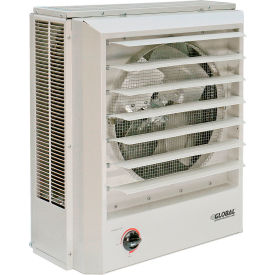 Horizontal & Vertical Downflow Unit Heaters
Horizontal And Vertical Downflow Unit Heaters Provide Space Heating For Factories, Stores, Warehouses, and more.

Unit heaters provide substantial temperature comfort to areas in need of specific heat direction. Units are easy to install and service. Select heaters can be used in a horizontal or vertical position for easy attachment and angle adjustments. Industrial electric heaters feature large, dynamically balanced fan blades that provide maximum air flow with minimum turbulence and noise. Additional specifications vary per model.