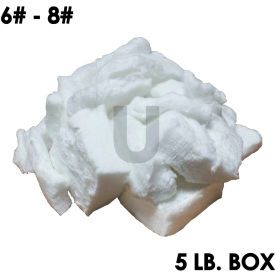 Ceramic Fiber Insulation Rolls
Ceramic Fiber Insulation Rolls are Designed For Various Applications In The Metal, Ceramic, And Glass Production Industries.

Ceramic Fiber Insulation Rolls are rolled out in various applications in the metal, ceramic, and glass production industries – as well as in fire protection and aerospace applications. Ceramic fiber blankets insulate to secure high temperatures safely and effectively. These models are made from bulk fibers produced by the most modern spinning process, giving exceptional length and uniform distribution. Thickness, width, and additional specifications vary per model.