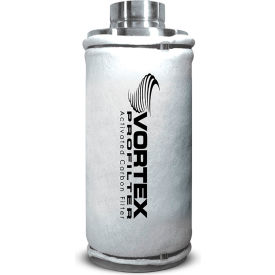 Atmosphere In Duct Air Filters
Atmosphere In Duct Air Filters Use Carbon Filtration to Help Purify the Air in a Variety of Settings.

Compact and lightweight, Atmosphere in duct air filters are rated for continuous, hassle-free operation, effectively removing 99.5% of volatile organic compounds. Each model is equipped with a prefilter that eliminates bigger particles, such as dust, to prevent premature usage of the carbon. The ProFilter 45s and 70s units are ideal for residential filtration. Dimensions vary per model.