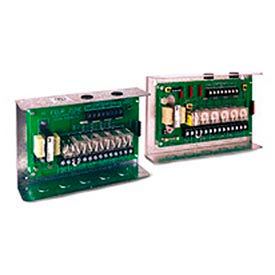 Taco® Switching Relays
Taco® Switching Relays Provide Total System Customization For Water Heating Applications.

Taco® switching relays are designed to offer simple switching in water heating applications. Units combine clearly labeled PC board layouts with advanced features for ease of use. External indicator lights provide instant diagnostic feedback. Select units are compatible with conventional and programmable thermostats. Zone capacity and additional specifications vary per model.