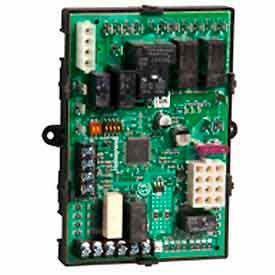 Hot Surface Ignition Control
Ignition Control Units Provide Operating Control And System Shutdown On Loss of Main Burner Flame In Central Heat Furnaces And Heating Appliances.

Ignition Control Units are solidly manufactured for long lasting durability and dependability. Various universal Honeywell and White-Rodgers™ brand units are available for Natural or LP gas applications. Include Hot Surface Ignition Controls, Pilot Relite Control and Integrated Ignition Controls. Lockout timings vary from 4 to 45 seconds.